I've been passionate about makeup since my childhood.
My passion towards make-up and beauty dates back to my childhood. My interest was evident as a toddler who loved to experiment with colors. Coloring gave me the opportunity to explore as an artist. Growing up, I remember watching daytime television and admiring the actresses' make-up and beauty. This is what inspired me to venture into the industry.
A childhood dream has since grown into a lifestyle; and my passion for beauty has allowed me to pursue the career of my dreams. After extensive training and education at Elizabeth Grady Esthetics & Makeup Artistry School in make-up and skin care, I have applied my skills as a freelancer and also a business owner.
I've had many wonderful times freelancing and contributing to brides' lifelong memories. Connecting one-on-one with the bride is key as being a part of her special day is truly amazing. A happy bride makes all the hard work well worth it. It's very rewarding.
Transitioning into a business owner, I work from the same value as freelancing. My priority is excellent service, not competition with other companies and make-up artists. I feel this positive attitude, combined with my special blend of application, primer and setting sprays, is what sets me apart from the others. I hope to continue growing my business, bringing several other make-up artists on board, as well as establishing a make-up line to accompany my lip gloss selection. This really has been a dream come true!
Contact Me for a Preliminary Consultation
Hours: Wednesday & Friday 6pm – 8pm, Saturday & Sunday 9am – 6pm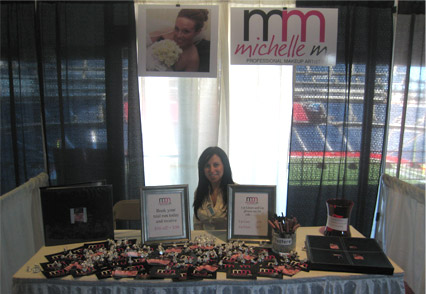 Foxboro Bridal Event / Gillette Stadium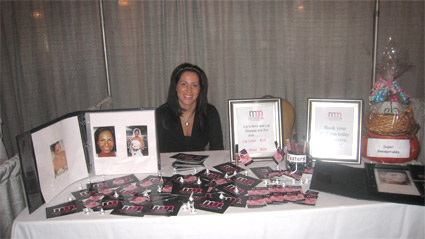 Great Bridal Expo / Boston Park Plaza